DON'T JUST TAKE OUR WORD FOR IT! 

 SEE WHAT OUR CLIENTS SAY
We understand there are a huge amount of decisions to be made when undertaking a building project. Finding people you can trust and rely on will make all the difference for your build, so read on to see what our past clients think of us.
We never underestimate the value of first impressions. The best way to decide if we're the right fit for you and your project is for us to get to know each other. We love to chat in person, whats more we promise no hard sell and no obligations but we'll pass on all the advice we can.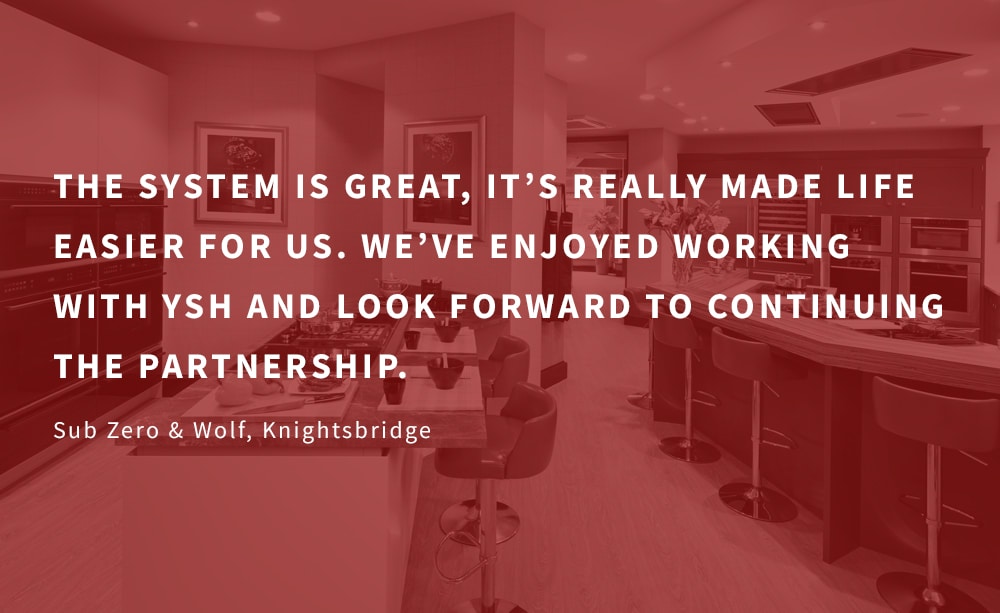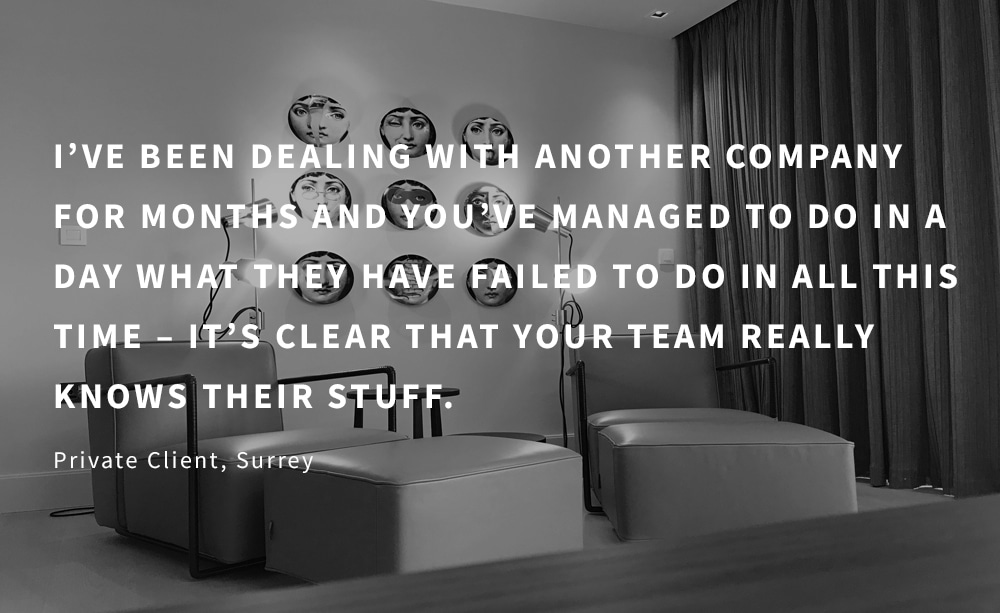 "Just wanted to say a big thank you to you and your guys. The whole team is very organised, reliable, the work went on with no interruptions, disruptions, delays or other issues. Unfortunately, I find it seldom with various people I come across, whether it's contractors or otherwise. Thus, thanks again a lot to all of you and a big thank you to Chris as well for thorough work and organisation. If any issues with the system, or any tech/TV/AV works would be required in the future, whether it's for me/family personally or for any other party, you guys will be the first ones I will contact."
S Derev, London
"The team at Your Smart Home have been efficient, reliant and professional throughout our project. It's refreshing to see the care they take to minimise disruption and leave everything tidy after a day on site. We've not long been in the property so haven't fully put the system to the test but I've no doubt it will deliver everything we've been promised."
A Young, Sheffield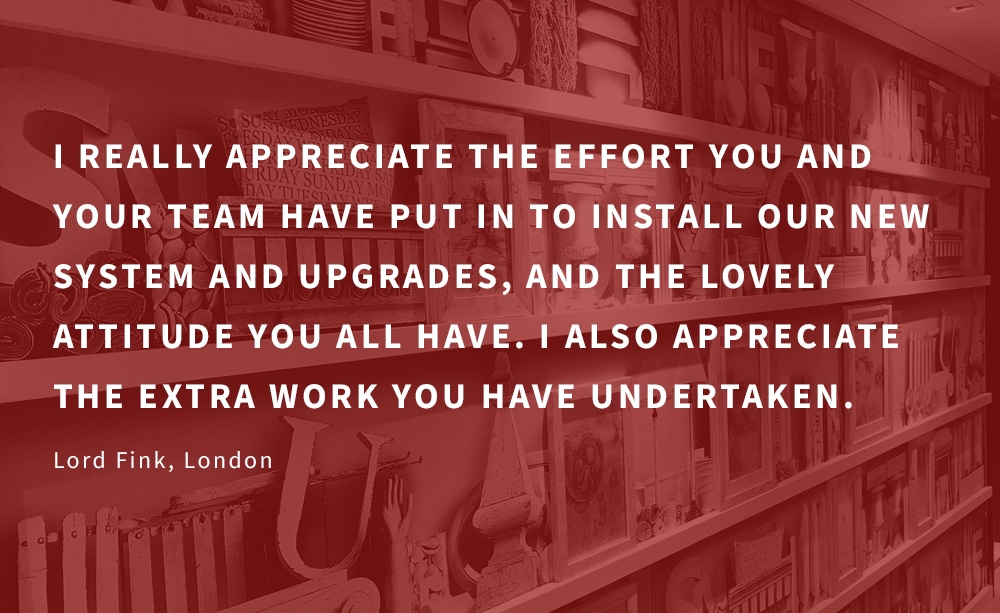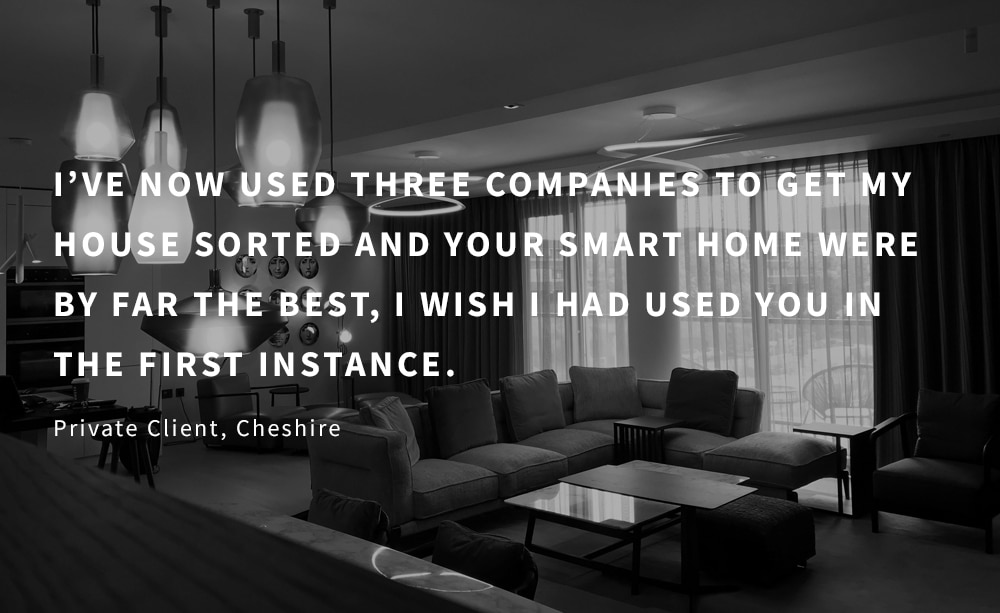 "My husband was the real driving force behind our project, and was a lot more driven than I to incorporate technology to such a degree in our home. Renovating an old property I was concerned the system would seem out of place and not fit with the feel we were hoping for, I also wasn't entirely convinced we needed any form of home automation! Will and his team spent a lot of time understanding us as a family and our how we envisaged our home to look and function, and even more time explaining what automation was and what it could do. Now we're mostly finished and moved in I cannot speak highly enough of Your Smart Home. I'm completely sold on the system, and everyone that comes to our home is amazed by what our home can do."
C Ruddock, Northumberland
"YSH have just installed a new Savant system into our home to replace an existing system we were having trouble with. Their attitude made a refreshing change to the previous company we were dealing with and so far the new system is working perfectly. It's much easier to use and finally we have a solution that just does what it's meant to do!"
M Brown, Belfast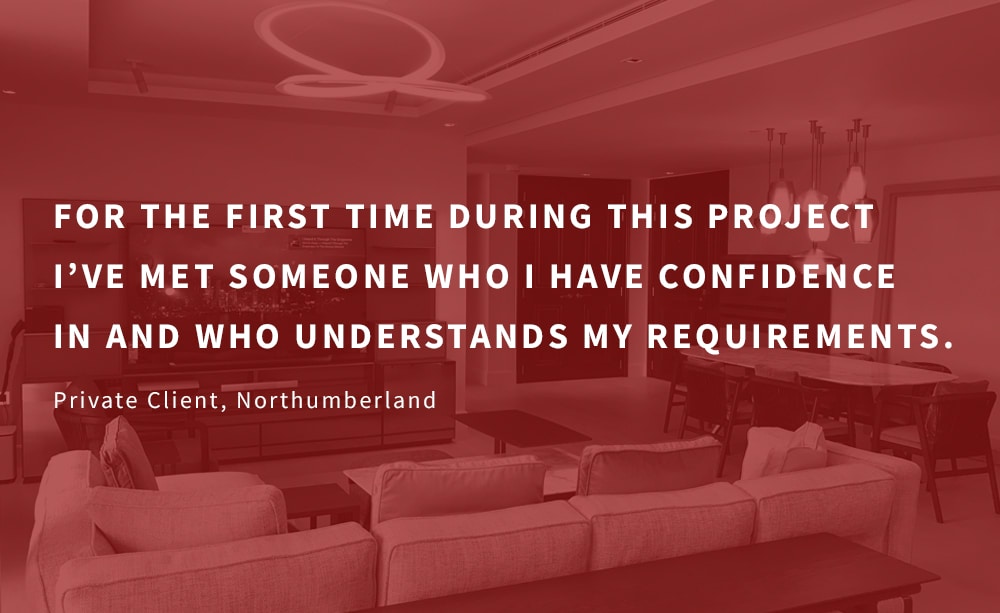 Find out for yourself why our customers are so happy – to see what we can do for your project please simply get in touch.
Contact Us