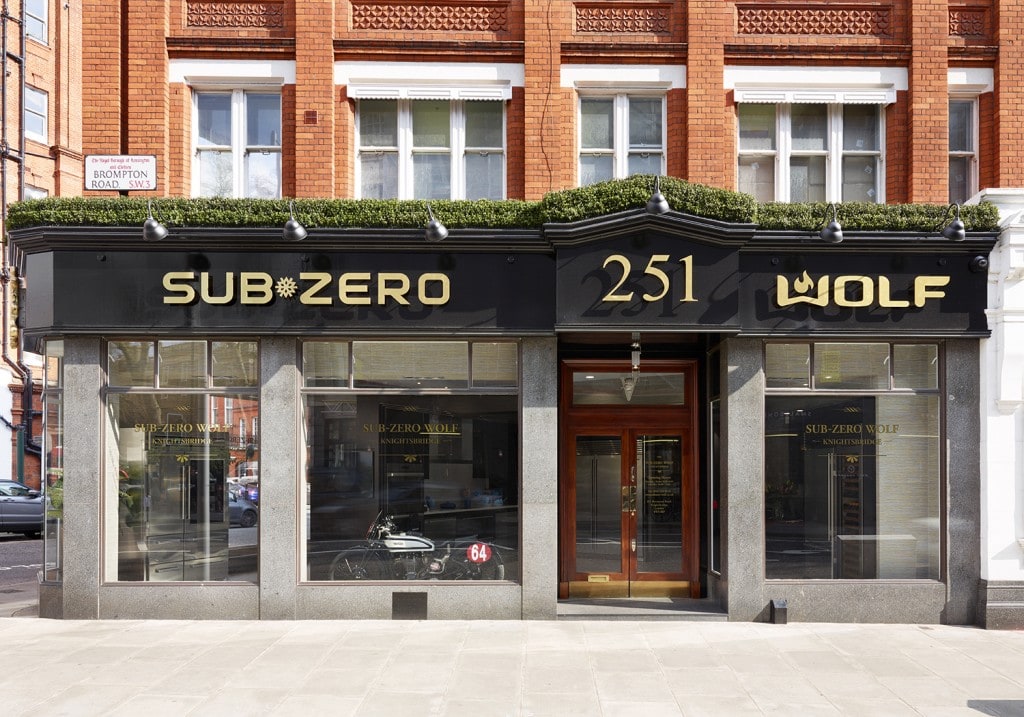 Sub-Zero & Wolf
Knightsbridge Showroom
Sub-Zero & Wolf approached Your Smart Home during a renovation of their Knightsbridge showroom. They were looking for a new technology partner to replace an unreliable system and briefed YSH to install an easy to operate solution that would work autonomously but could also be used by staff as necessary.
Fast Facts:
Project Type – Commercial
Location – Knightsbridge, London
Property – Two storey showroom
Features – Lighting, Multi-Room Audio & Video, CCTV, Intercoms
Brands – Elan control system with Vimar lighting and Niles audio
Your Smart Home designed a simple and easy to use control system that enables SZW staff to create magic, without having to do anything! The installation turns the showroom on to the desired settings automatically every morning with the flexibility to override if necessary. Lighting moods are fully automated for both day and night with advertising content programmed to display on TVs when the showroom is closed. CCTV is also fully integrated enabling remote viewing.
YSH Favourite Feature: The Sub-Zero & Wolf Showroom incorporates different themed rooms that feature appropriate music and atmospheric lighting in each space. This allowed us to have some fun! The Churchill Room plays Winston Churchill's speeches on a loop, the garden plays bird song and the toilets relay the sounds of the ocean.