OUR

 BRANDS
We work with a huge range of brands to offer the best solutions possible in our bespoke installations. We do not believe in tying ourselves down to one supplier or control platform, instead we specify the solution we think is best for you, your family and your space.
Our range of brands is constantly changing as technology develops, but below you'll find some of the current brands we like to work with. This list is not exhaustive, we work with too many brands to detail them all. Please get in touch if there's a particular option you'd like to chat about that you don't see here, chances are we can help!
SAVANT
---
Savant offer luxury, whole home systems that can be fully customised to the way you and your family live. Savant offers a modern, fresh look that's fast and incredibly easy to use. We believe the Savant interface offers unparalleled convenience for controlling your lighting, climate, entertainment, security and more from a single, intuitive app. As well as being clean, modern and highly functional, Savant is also affordable and adaptable for all sizes and styles of property.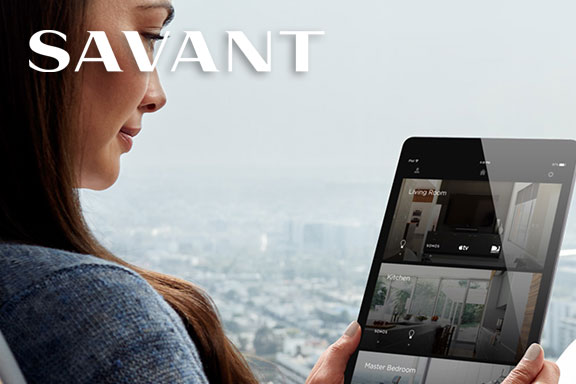 CRESTRON
---
Crestron believe technology should simplify your life, not complicate it and are recognised worldwide as leaders in residential, commercial and campus control automation systems. Their solutions integrate a range of systems throughout your home and make them easy to monitor and control with intuitive interfaces. All your favorite brands and existing equipment can be integrated; with Crestron the possibilities are almost endless. From touch screens that control everything, to keypads for specific functions, there's an elegant Crestron solution for every room in your home. There are even waterproof remotes for use around pools and bathrooms, so you're always in control, no matter the environment.
CONTROL

4
---
Control4 provides simple and convenient automation control of a range of devices. All systems use the same user interface, so anyone with a Control4 system is familiar with the layout. Control4 is a popular choice for residential properties as it offers a very attractive price point, but its range of features certainly gives the long established automation brands a run for their money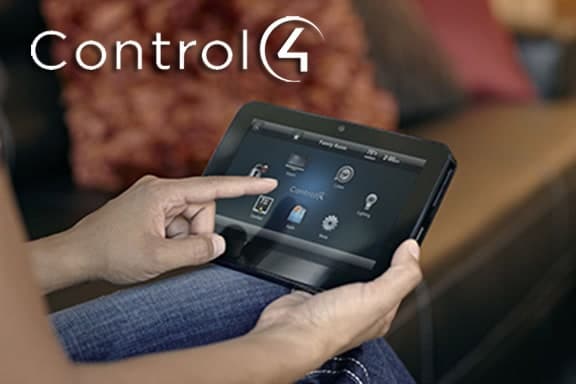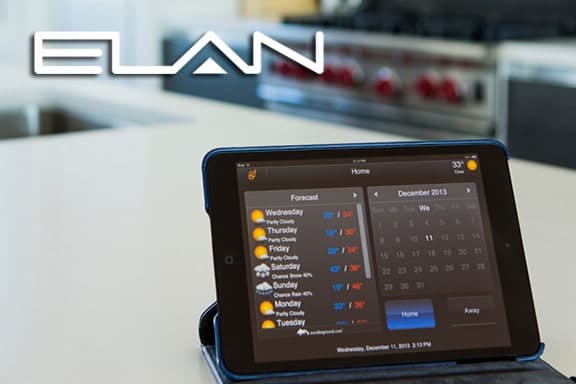 ELAN
---
Elan's simple, clear and easy to use interface makes it very popular amongst our clients. Covering all areas of automation from entertainment to lighting control, Elan is well suited for all applications, whether residential in the home, or commercial – running in store audio visual and smart heating. The Elan platform can be remotely accessed allowing you to check up on your home from anywhere in the world with an internet connection.
WATERFALL

 AUDIO
---
Waterfall have transformed loudspeakers into rare works of art. Their glass speakers blend with your interior design to bring a special distinctive touch that  works effortlessly and elegantly with any style of décor. Each loudspeaker is individually assembled by hand with the greatest of care in Waterfall's factory in the South of France, each piece reflecting their passion for excellence and their idea of French luxury tradition in acoustics.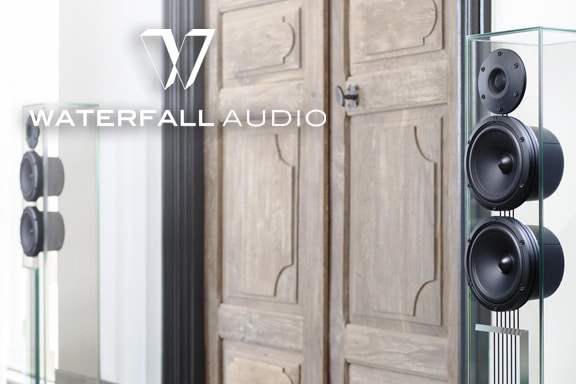 ---
Put simply, Steinway Lyngdorf make the best audio systems in the world. The Steinway name, with over 150 years of musical heritage, is indicative of the highest quality sound reproduction. If you're a fan of music, these speakers are the closest thing to actually having an orchestra play live in your room. Steinway Lyngdorf's are a premium product that really need to be heard, we therefore have a special demonstration facilty in Berkshire that allows you to experience the highest quality of sound. Find out more
BOWERS &

 WILKINS
---
Bowers & Wilkins high-quality audio products are loved by millions worldwide, and are found in some of the world's leading recording studios including London's Abbey Road and California's Skywalker Sound. Bowers & Wilkins speakers are also found in business environments including new property developments, the world's finest hotels and aboard luxury yachts.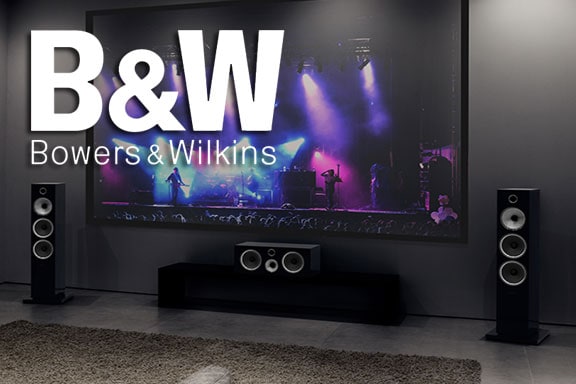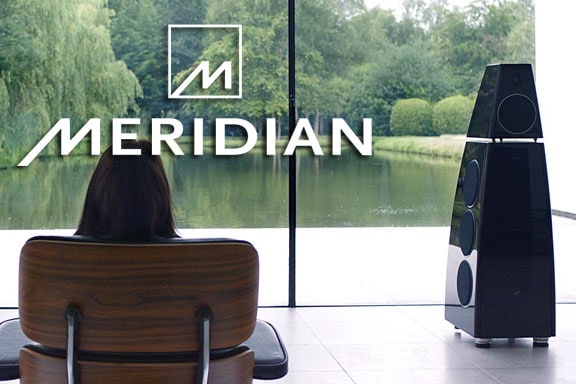 MERIDIAN
---
Since 1977, Meridian Audio has been crafting innovative, elegant, high performance audio solutions. From its compact DSP loudspeakers with integrated amplification, to its user-friendly music management platform Sooloos, Meridian delivers easy to install, high resolution audio systems for home cinemas and whole home solutions. The Meridian Audio experience is now also available in the latest models from Jaguar Land Rover, thanks to a collaborative partnership between these two leaders of British innovation and engineering.
VIMAR
---
Since 1945 Vimar have been innovating and manufacturing an extensive range of switches and controls. Their products reflect the high-end Italian style and design that many of our clients desire, and includes both standard wiring and automation based systems for smart homes. Vimar's range features in many high-end developments for both residential and commercial sectors.
Your Smart Home are the UK's leading installers of Vimar's products. We supply, install and commission their full range.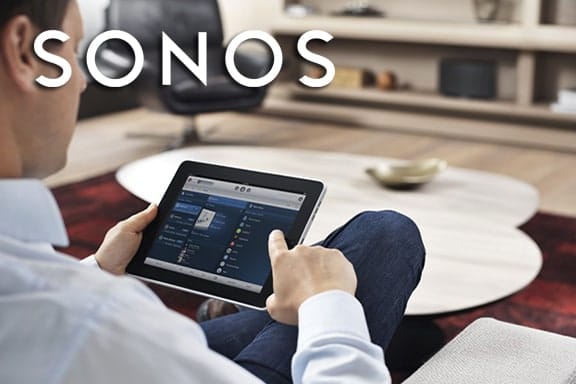 SONOS
---
Music everywhere! Sonos has fast become the leader in audio solutions for the connected home. From multi-development projects that incorporate a single player in each property to large advanced multi-room audio systems that simply utilise Sonos's vast streaming abilities, there's no doubt that Sonos has changed everything. With access to thousands of radio stations worldwide, alongside music subscription services like Spotify and Apple Music, the audio world is literally at your finger tips.
RAKO
---
Designed and based in the UK, Rako is an established name in the UK custom installation industry. Providing a wide selection of lighting products, that give both new build and retrofit abilities, their system has a flexibility that many others are lacking. Rako is the ideal choice for completed homes and spaces as their wireless solutions enable installations without disruption or mess!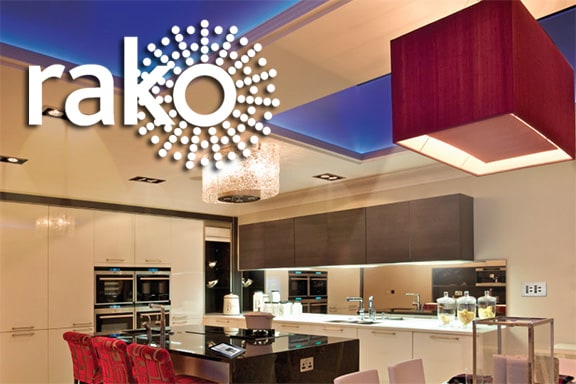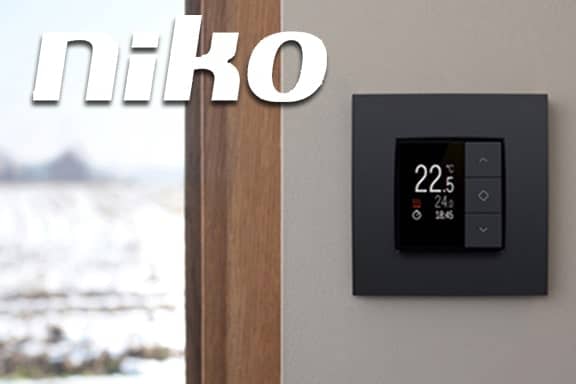 NIKO
---
Niko enables you to make your smart home more comfortable, more convenient and increase energy savings. Its range of products are well designed to provide a stylish finish and elegant solutions for lighting control and home automation. Niko was established in 1919 and is the market leader in its home country of Belgium. All Niko home control products are still produced in Sint-Niklaas, Belgium. Niko produces everything even down to the screws, ensuring they can deliver quality and reliability in all of their products all of the time.
KALEIDESCAPE
---
With 4K televisions and Dolby Atmos enabled cinema rooms, it's important to ensure that the content you're displaying on your screens is up to spec. With Kaleidescape all of your music, films and TV shows come together with breathtaking clarity. There's no need to browse through empty blu-ray cases looking for missing discs, with Kaleidescape all your content is loaded in premium resolution, instantly accessible at the touch of a button on all of your devices.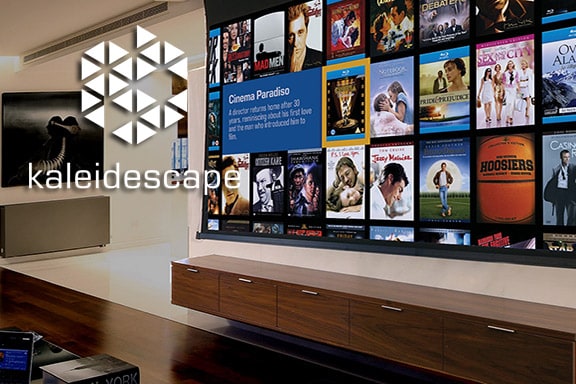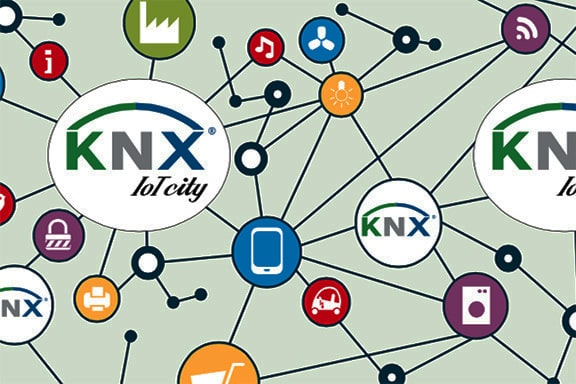 KNX
---
KNX is suited to a wide range of applications in home and building control, ranging from lighting and shutter control to various security systems, heating/air conditioning and ventilation. KNX also lends itself to monitoring, water control, energy management and smart metering, as well as household appliances, audio/video and lots more. We often use KNX to control lighting and heating before pairing it with an automation controller such as Savant or Crestron to provide an extra level of reliability. Unlike our other brands, KNX is less of a brand and more of standard, with over 800 manufacturers producing KNX certified equipment.